Christmas at The Old Rectory
November and December are wonderful times to stay at The Old Rectory, with a multitude of things to see and do in the area. Enjoy the Christmas markets and carol services in Salisbury, or the fabulous festive light displays at Stourhead and Longleat. This a great place to come for a pre-Christmas break and you can be sure of a warm welcome at The Old Rectory!
Please note that we are open through until the morning of the 22nd December, but are not open between then and the New Year.
The information below was curated for the 2021 season and will be updated with revised dates when that information becomes available.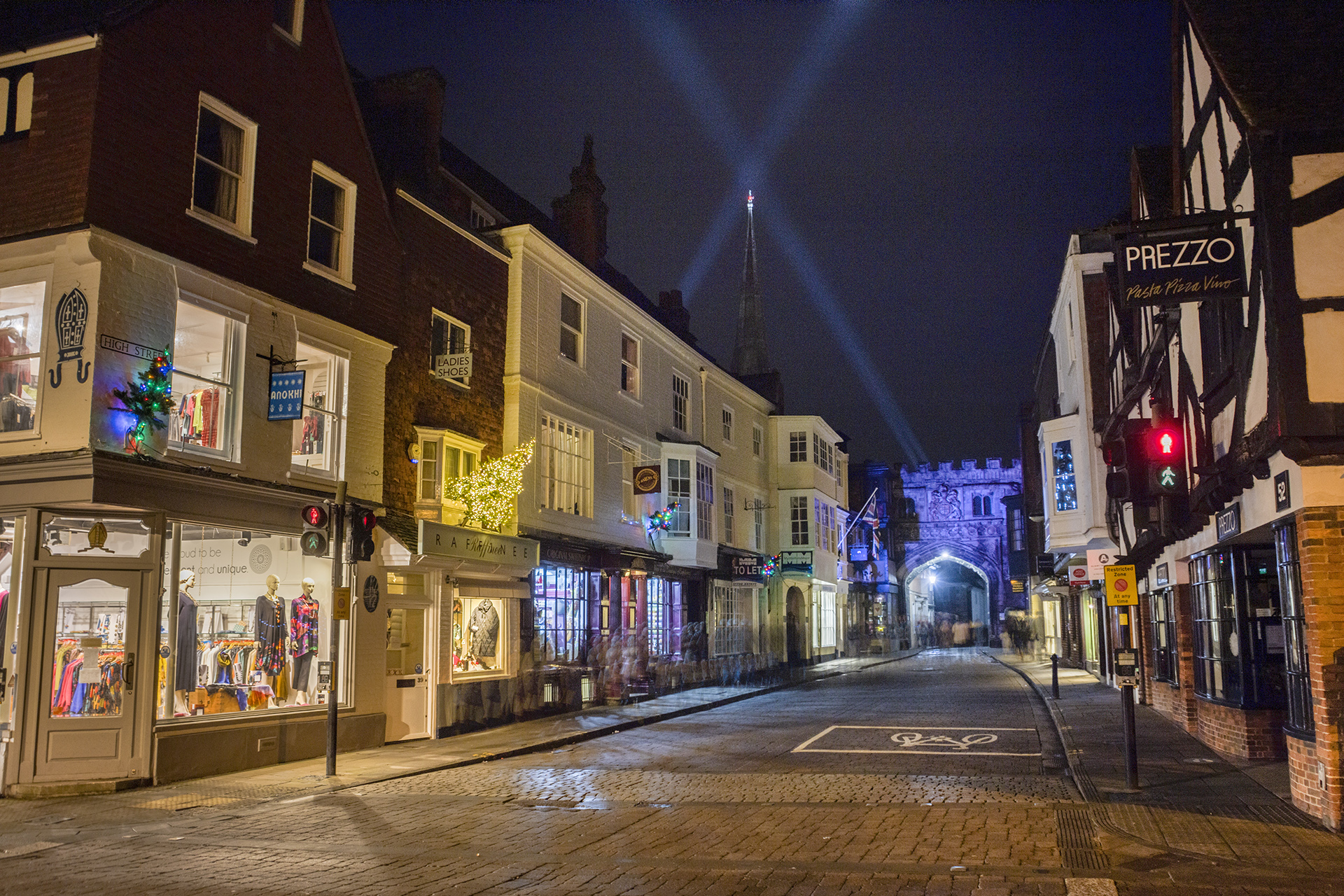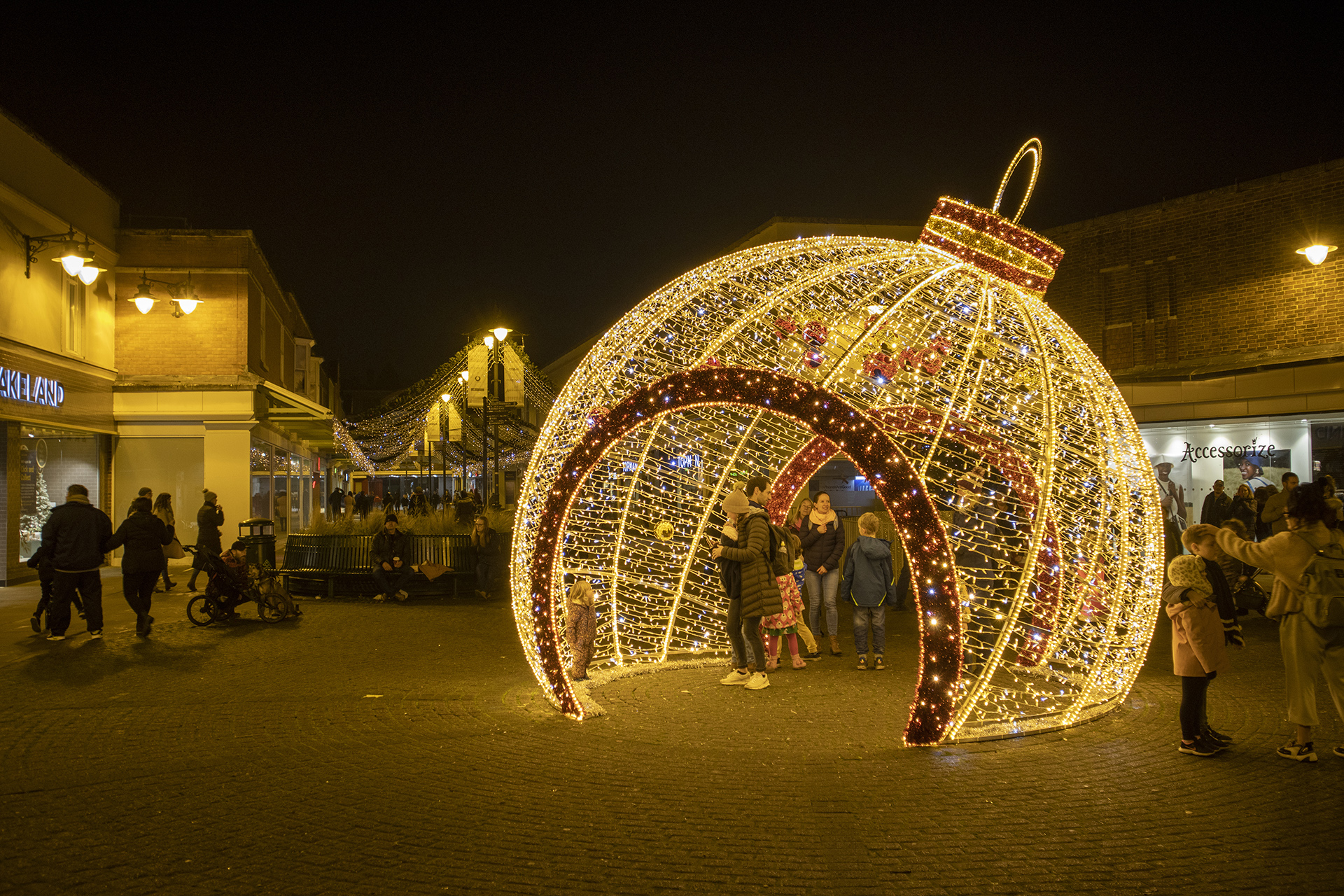 Salisbury has a wide range of events and markets, suitable for all age groups.
For the whole family there is the Christmas Tree Trail, with twelve festive trees to find and admire, from 19 November onwards. Start out at the Catherdral and finish at the Market Square, taking in the medieval streets and perhaps stopping for a tipple along the way.
For the first time since the start of the pandemic, the Nutcrackers are back! The giant statues, each 6.5ft tall, will be hidden in businesses across the city centre. Find them, take a selfie, and you could win a £100 Salisbury Gift Card.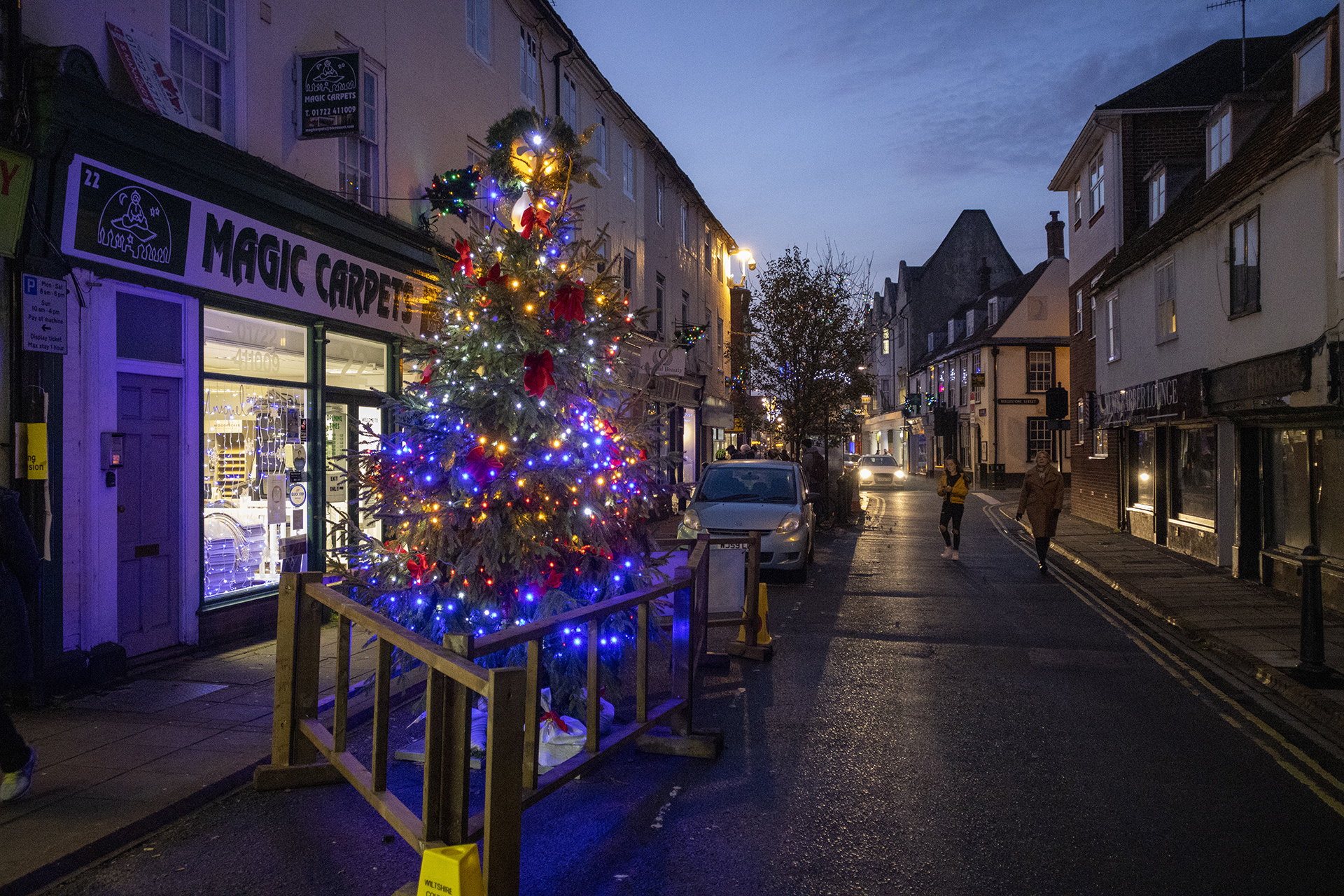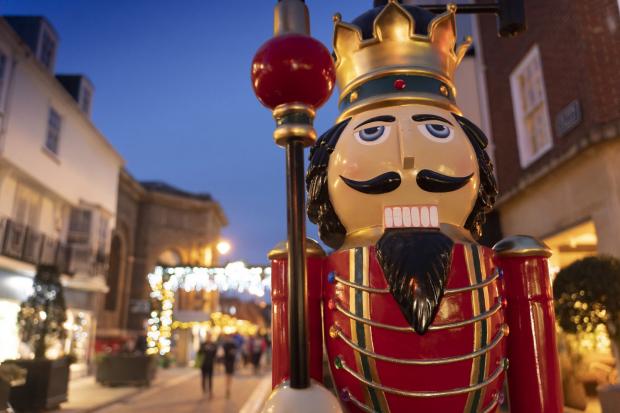 The 19th November also sees the start of Christmas on the Square – running until 3 January. It's a pop-up Christmas event featuring festive food and drink, in the square in front of the Guild Hall.
There are a number of Christmas events at the cathedral.
Sarum Lights runs from 9th-13th November and sees the Cathedral gloriously illuminated with a multimedia show inside and out.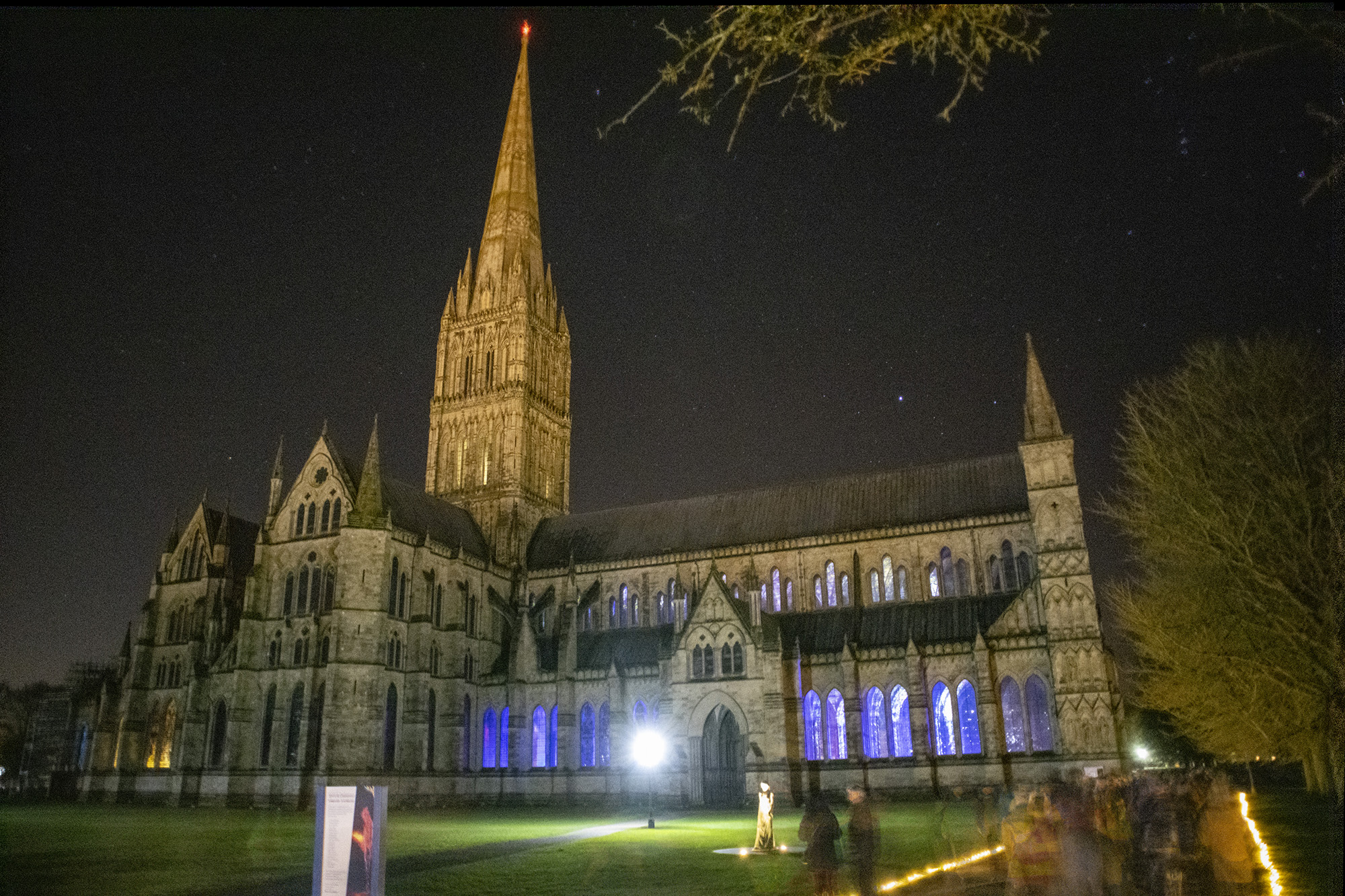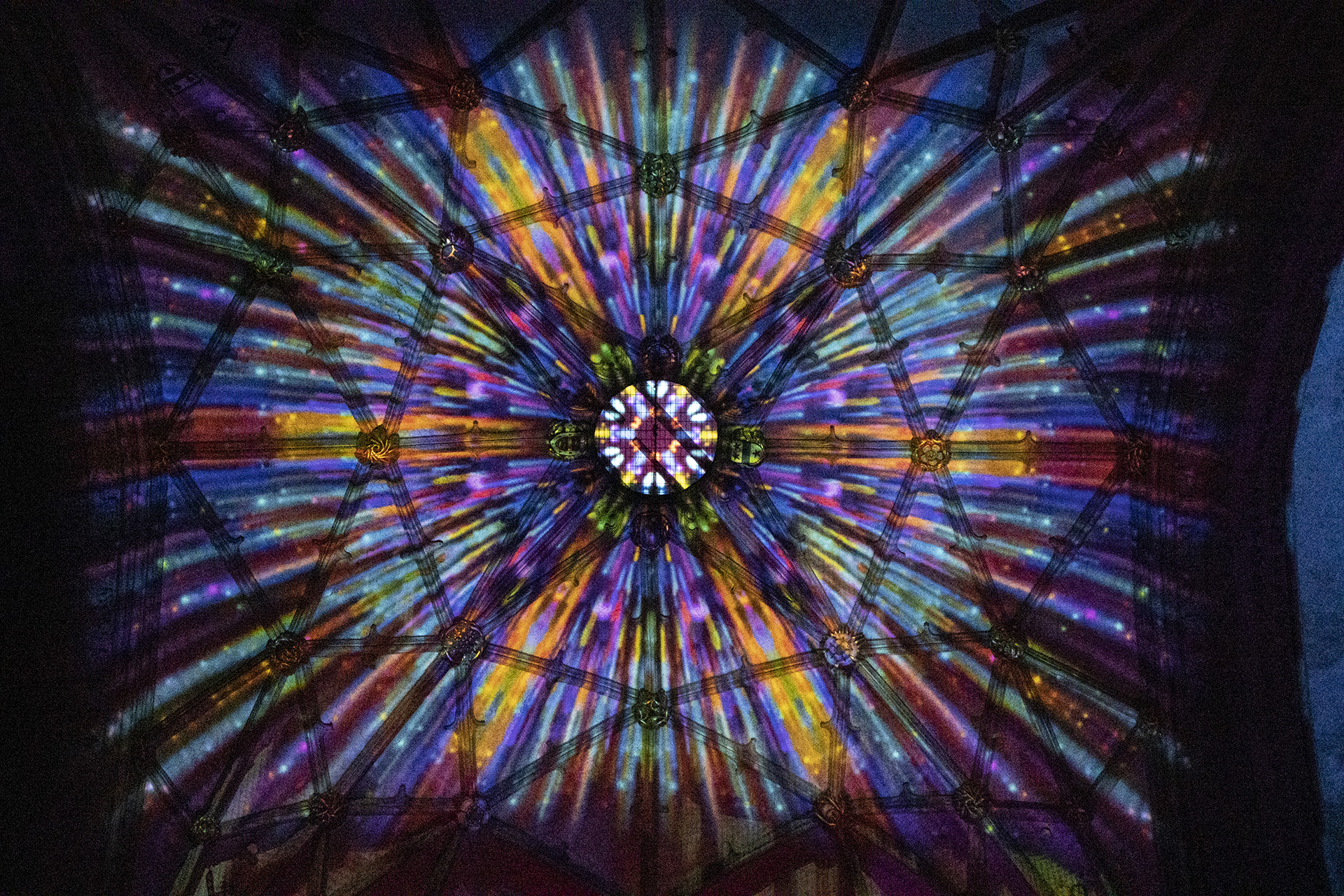 The Darkness to Light Procession, when Salisbury Cathedral celebrates the start of Advent, will take place at 7pm on Friday November 26 and Saturday 27 November, and 5pm on Sunday 28 November. The service begins in total darkness and ends with the ancient building ablaze with more than a thousand flickering candles.
On Saturday December 11 Handel's Messiah will be sung by the full Cathedral choir accompanied by the City of London Sinfonia. Soloists will be soprano Soraya Mafi, alto Robin Blaze, tenor Sam Furness and bass James Platt. The concert starts at 7pm and a pre-concert dinner is available in the Refectory Restaurant.
As if all that wasn't enough, there will be Carols by Candlelight at 7pm on Wednesday 22nd and Thursday 23rd December and a Family Service will be held on Christmas Eve at 3.30pm.
Visit: salisburycathedral.co.uk 
Festive Sunday Markets – the Market Place will be filled with festive stalls and food each Sunday from November 28.
Visit: experiencesalisbury.co.uk
The beautiful festive light installations are back at Stourhead for the third year, from 26 November 2021 – 2 January 2022 (closed on Christmas Eve and Christmas Day). As well as the many light-art displays, there is also a food court serving Christmas treats and mulled wine. Entry is by timed slots, advance booking essential (https://www.nationaltrust.org.uk/stourhead/features/christmas-at-stourhead-2021).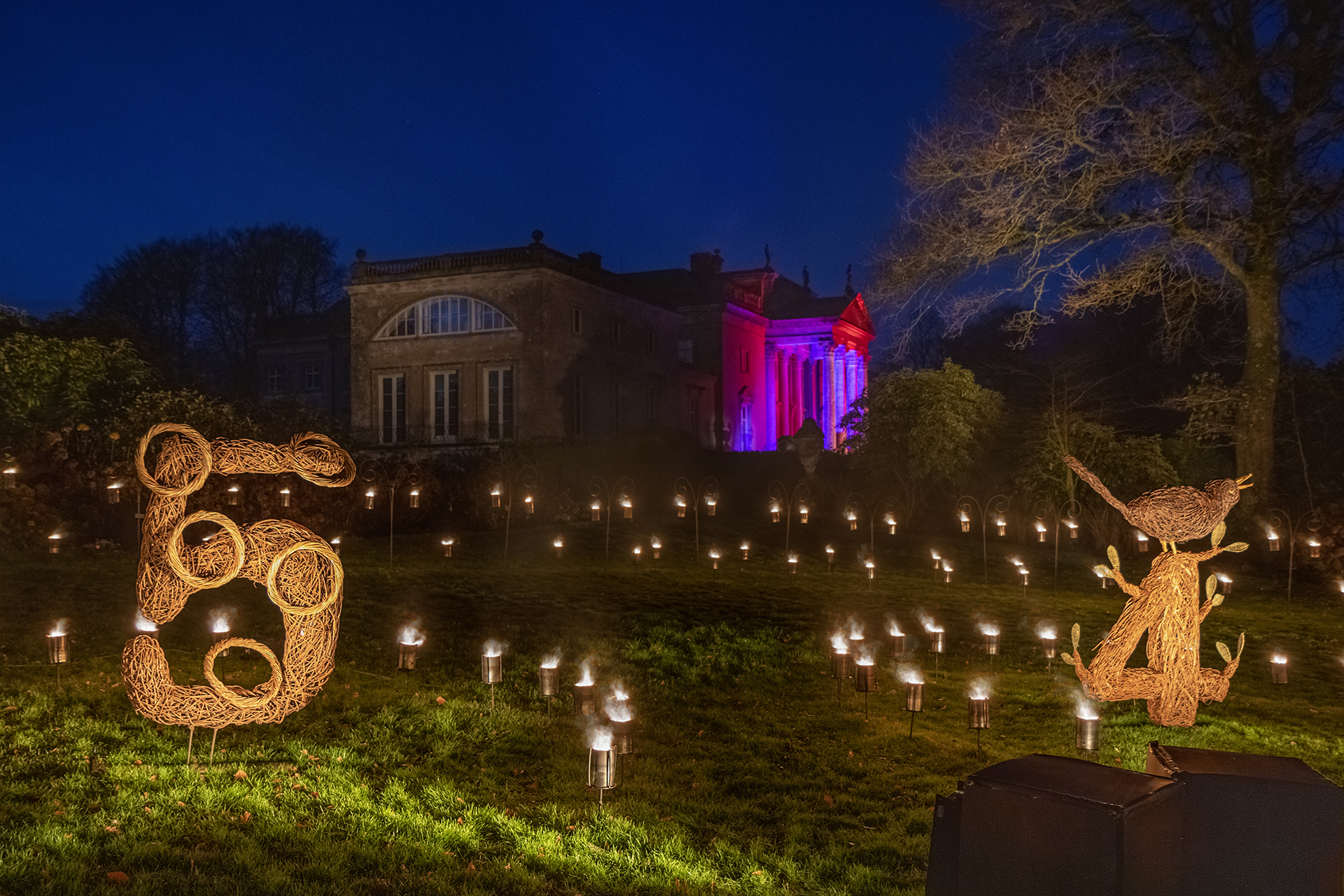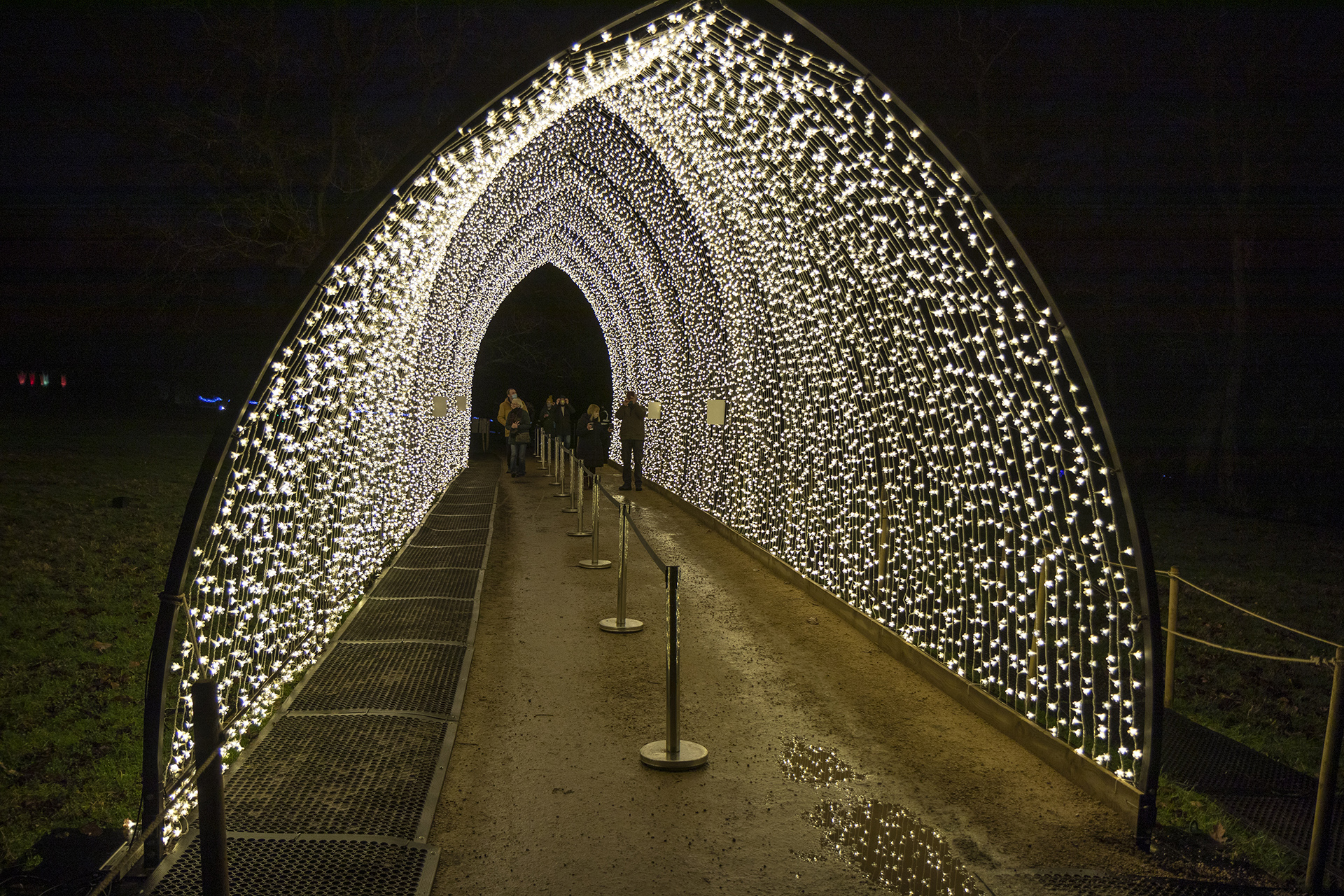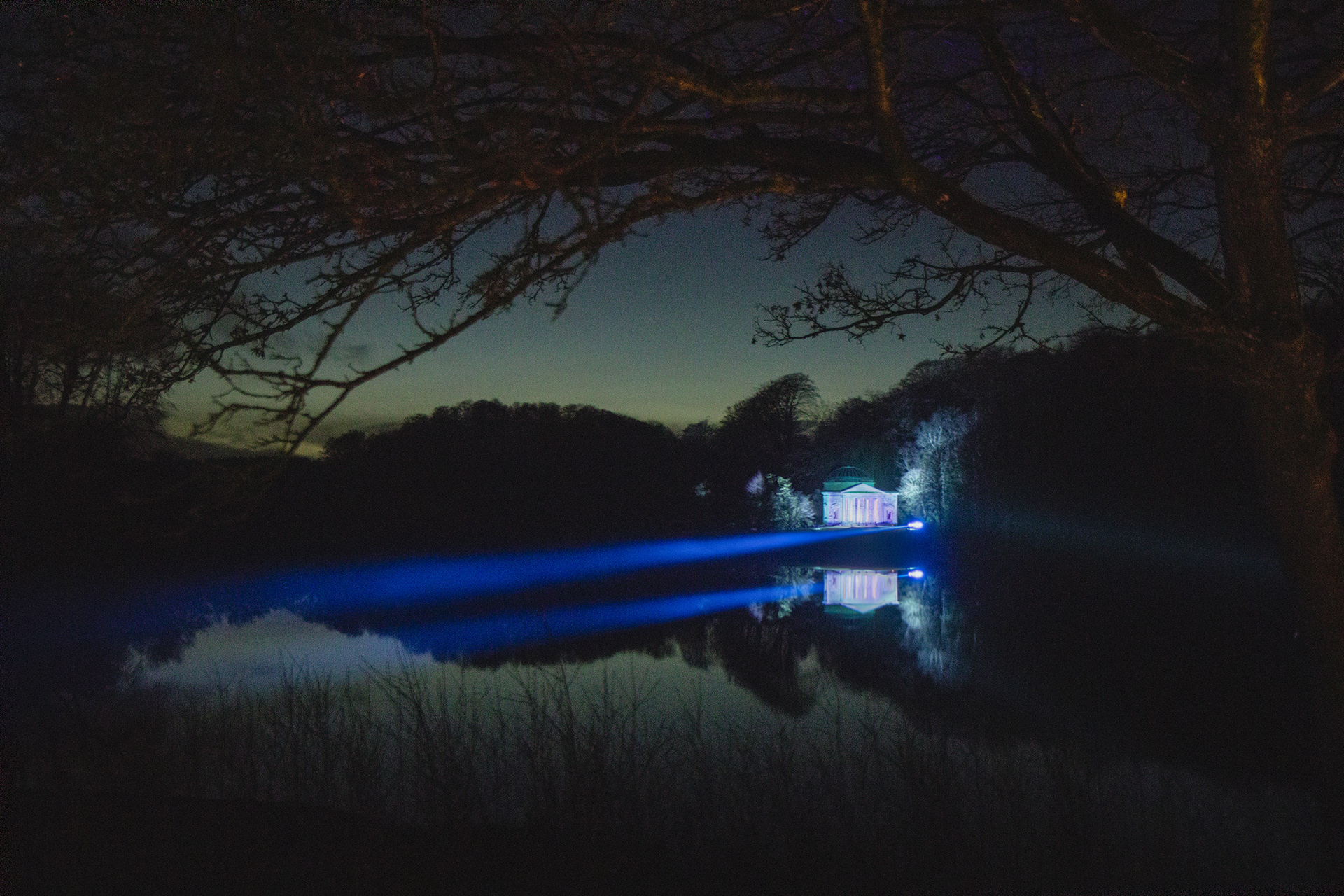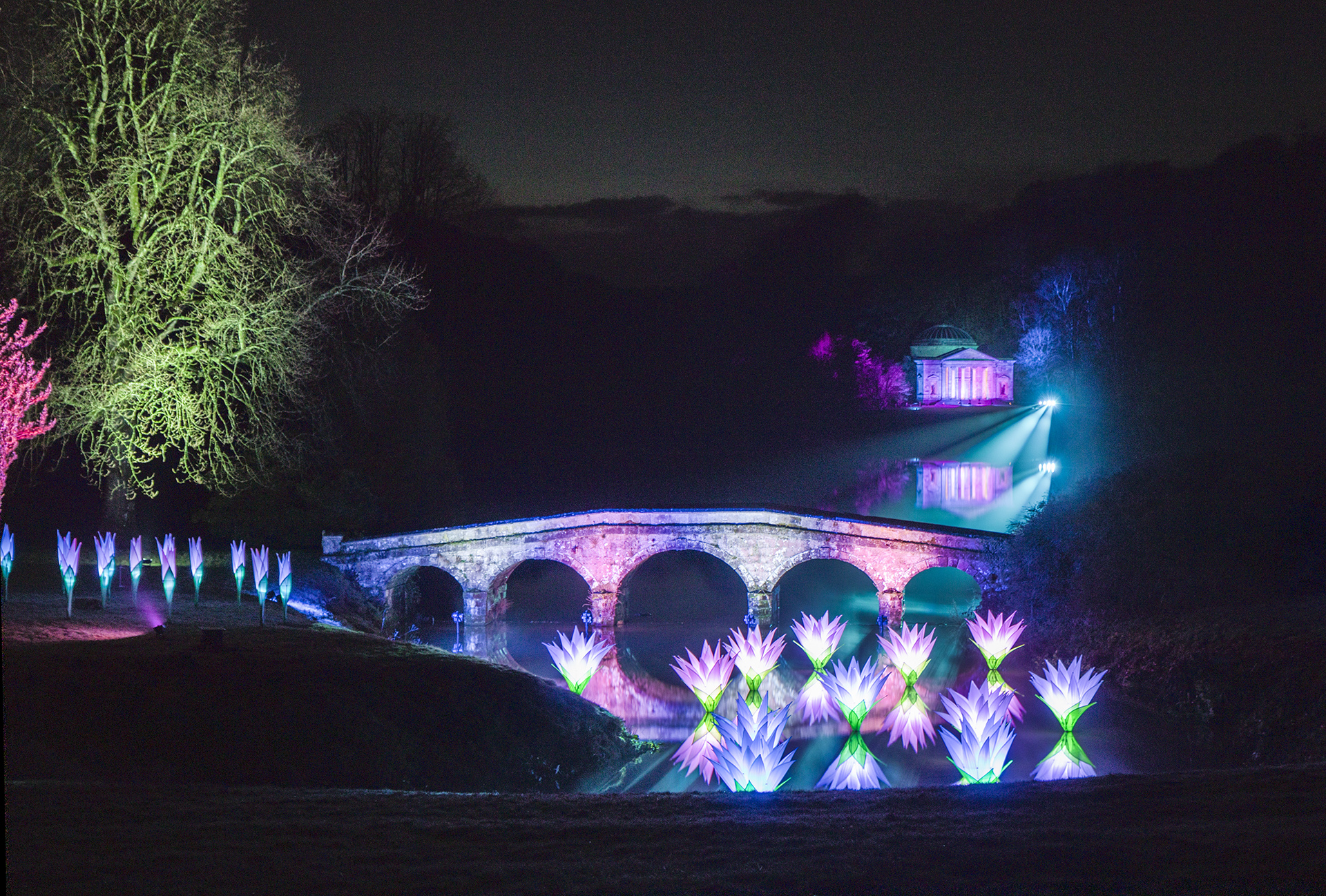 Not to be outdone, Longleat also offers a full Christmas experience, with glorious illuminations after dark. Enjoy all of Longleat's normal attractions by day, but finish the day with the magnificent light tunnel and illuminations. Again, advance booking is essential.
https://www.longleat.co.uk/whats-on/christmas-at-longleat-2021
Christmas at Longleat open dates are:
Thursdays to Sundays only from 6th to 24th November
Every day from 25th November to 3rd January 2022, excluding Christmas Day and Boxing Day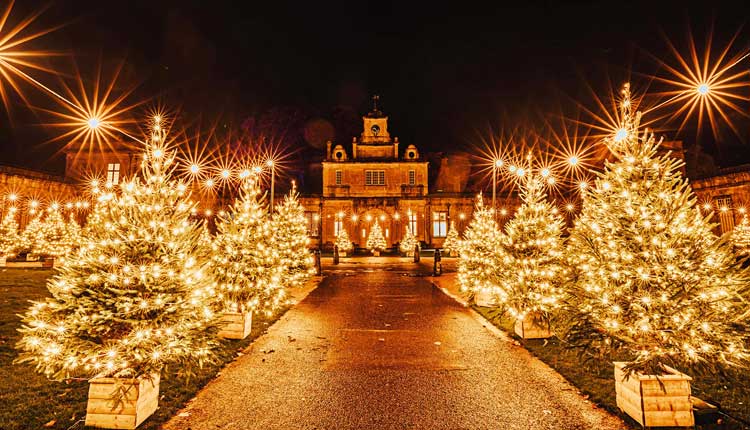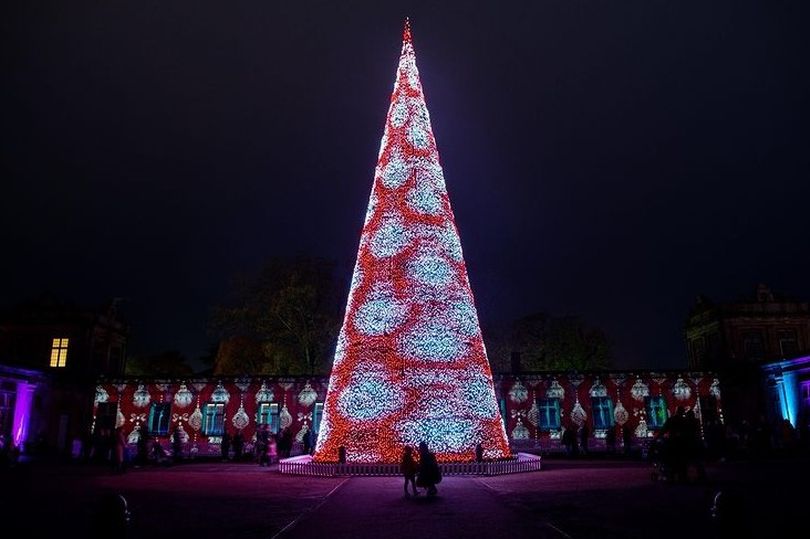 Nearby Shaftesbury has a number of wonderful seasonal events, culminating on 16 Dec with the biggest street fair in Dorset, the Shaftesbury Christmas Street Fair!
DEC 1: Shaftesbury Farmers' Market, Town Hall, 9am-1pm
DEC 3: Shaftesbury Christmas Spectacular and the turning on of the Christmas Lights. The evening starts at 6pm: there will be carol singing with Shaftesbury Town Band and a countdown to the lights. Father Christmas will be in the grotto in the Town Hall with free presents for every child street. An added attraction this year is a pantomime twist – a giant beanstalk on the Town Hall made up of leaves designed by schoolchildren. There will also be late night shopping until 8.30pm.
DEC 7: The Shaftesbury Christmas Art Fair, Town Hall 10am-4pm. At the monthly fair in November, some 345 visitors popped in. Come buy an original piece of art as a brilliant Christmas present.
DEC 7: Bell Street Christmas Special, Shaftesbury Arts Centre. Following last year's success, the Bell Street Christmas Special is back for another year of yuletide fun! Come along for a night of songs, dances and comedy with a side of delicious nibbles. £8, 7.30pm
DEC 8-9: Craft Fair, The Mitre Inn. Inaugural small stall event on the pub decking – jewellery, Christmas prints, cards, tea cosies, glass painting, baubles, cushions, felt art, sweets cart, lamps. Plus Sants on Saturday at 2pm, hog roast, mulled wine and cider, 11am-5pm.
DEC 9: Christmas Craft Fair, Rivers Meet, Gillingham, with a German bar and food + Oompah band
DEC 16: Shaftesbury Christmas Street Fair, 100 craft and food/drink stalls – the biggest Christmas street market in Dorset. 10am-4pm. The Churches Together group will be performing their annual nativity play at 1pm.
DEC 8: Tiz the Season, Tisbury High Street, 11am-4pm, 40 stalls, carol singing at 3.30pm with Tisbury Community Choir, mulled wine, Santa grotto (12-3pm).
Like Salisbury, Bath has a multitude of events and displays to mark Christmas. This year there is an illumination trail around the city (starting 25 November) and the Abbey is being lit with a lunar theme. Combined with Bath's famous retail centre, street entertainment and the many high-quality food & drink outlets, there is certainly much to do.
We recommend parking at Warminster and taking the train into the city, which avoids the stress of parking in Bath city centre.
For more information go to https://visitbath.co.uk/christmas/